Check out: Priyanka Chopra's weekend was pretty artistic
Check out: Priyanka Chopra's weekend was pretty artistic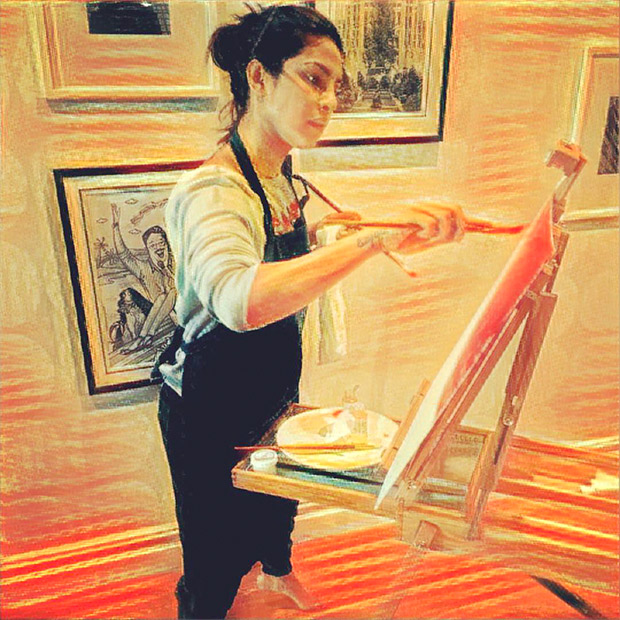 Priyanka Chopra has been living her dream in the West with her TV show Quantico and upcoming movie debut. While the actress is always busy with work, she took some time off for some painting lessons.
Priyanka Chopra has already shown her mettle in acting and singing. It seems like she is slowly developing love for painting as well. She shared a photo of herself with a canvas in front of her. She thanked her co-star Yasmine- Al- Massri for painting lesson.  "Sunday shenanigans…Thank u @jazmasri @mdesante for the lesson!! #paintingisfun," she captioned the photo with beautiful colour edit.
On work front, Priyanka Chopra is gearing up for the release of her Hollywood debut film Baywatch which stars her in the role of antagonist Victoria Leeds. The film stars Dwayne Johnson and Zac Efron in the lead. Directed by Seth Gordon, the film is slated to release on May 26, 2017 in the US.
Source: World Bolllywood