Toilet: Ek Prem Katha proves Akshay Kumar is the most relevant Indian star today
Toilet: Ek Prem Katha proves Akshay Kumar is the most relevant Indian star today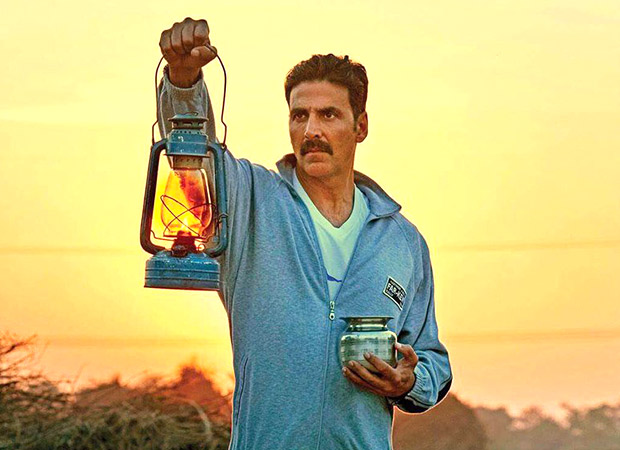 Viacom 18 Motion Pictures suffered a severe slump when Vishal Bhardwaj's obnoxiously opaque Rangoon flopped. They can smile again. The whole nation is smiling at the Viacom's new co-production with Akshay Kumar and Vikram Malhotra of Abundantia Films.
Toilet: Ek Prem Katha which is in every vital and creative- the opposite of Rangoon- is poised to be yet another socially-relevant hit for Akshay Kumar, the only Indian superstar who uses his clout, power and influence to address social issues. It is female hygiene in PadMan, his next.
But before that, Akshay takes on the topical issue of building toilets in every rural Indian home. It's a very simple enormously relevant idea waiting to be brought to the screen. Why didn't one of the other Bollywood A-listers think about it? Why are Aamir Khan and Salman Khan talking about toilet habits now after Akshay Kumar's film's trailer is out.
Akshay Kumar is now thinking the obvious…women's empowerment, toilet hygiene; Olympian gold medallists…bring out the unsung heroes and the unspoken issues. In Toilet: Ek Prem Katha a man brings home a bride only to have her rise in revolt against the tyranny of having to defecate in the field.
It takes guts to get as basic in your filmmaking entertainment as this. Akshay pulls it off with subdued but gleeful smartness. The bright and sunny trailer's subtext is self-congratulatory but now not arrogant. Playing the working-class bloke who navigates his destiny on intuition rather than intellect has become Akshay's USP. Leaving behind the time pass image of the slacker in Housefull and Entertainment, Akshay has now worked diligently towards cultivating the image of an actor and a man who cares about nation, women, and the downtrodden (in that order).
In the blatantly populist trailer of Toilet Ek Prem Katha, Akshay tells his co-star, "Whether my wife stays or not, one thing is for sure. I will construct a toilet in our house, come what may."
The wife played by Bhumi Pedneker who is now reduced to a shadow of her Dum Lagaa Ke Haisha self, threatens to leave immediately after the wedding in the absence of toilet in her sasural. The dramatic conflict here is not for love, loyalty or nation, but sanitation. It's a noble thought, the kind that Akshay Kumar is increasingly seen propagating in his films.
Source: World Bolllywood