WATCH: Bipasha Basu's body weight training will work as your Monday motivation
WATCH: Bipasha Basu's body weight training will work as your Monday motivation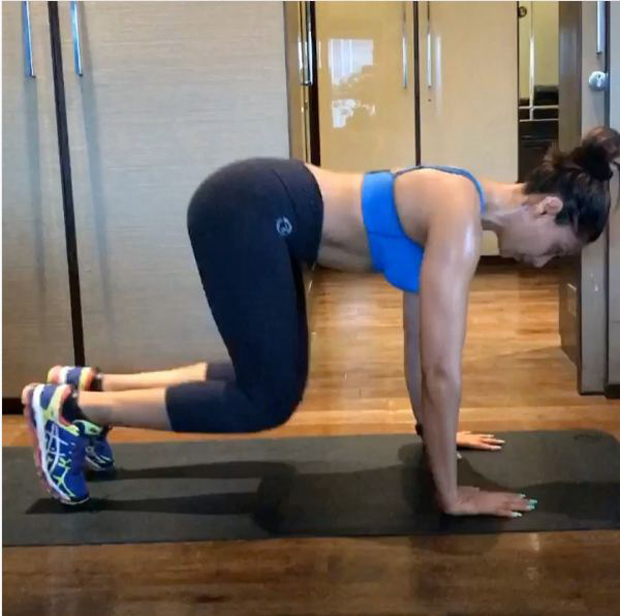 After having a perfect weekend, it's hard to get yourself motivated on a Monday. But, there's one person who is beating the Monday blues is Bipasha Basu. We all know that Bipasha Basu has always been a fitness enthusiast who has an unwavering dedication towards her healthy lifestyle.
Making sure everyone has a fresh start on Monday; Bipasha Basu shared a video in which she doing body weight training. Displaying her fit body and hardwork, she captioned the video as, "Enjoying my alone time… Nothing better than body weight training … Can see my body change everyday… getting stronger and stronger. #loveyourself."
On the film front, Bipasha Basu was last seen in the horror flick Alone with her husband Karan Singh Grover.
Source: World Bolllywood