WOW! Sushant Singh Rajput flaunts his martial arts lessons
WOW! Sushant Singh Rajput flaunts his martial arts lessons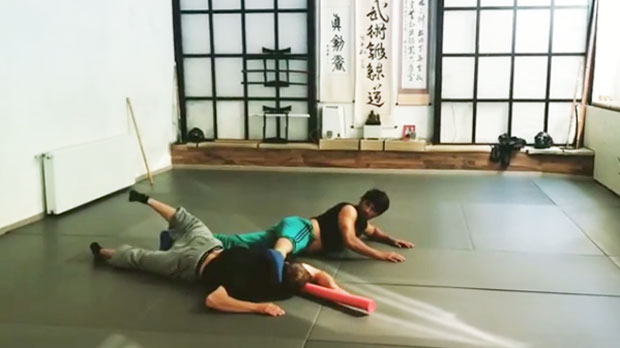 Sushant Singh Rajput, who has several films in the pipeline, doesn't fail to update his fans on social media. Besides sharing some philosophical thoughts and views, Sushant Singh Rajput has also been quite active on these platforms, when it comes to sharing fitness videos.
In fact, just a couple of hours ago, Sushant Singh Rajput decided to showcase a glimpse of his martial arts lessons to everyone on the platform. The actor posted a video of practicing an action move during one of his training sessions and even captioned the same on Instagram saying, "That's how we do it!"
On the Bollywood front, his forthcoming film Raabta, which was wrapped up recently has been in news since its inception. The on screen chemistry of his co-star Kriti Sanon and Sushant Singh Rajput soon sparked off rumours about their real life romance but the actors have always shunned the same.
On the other hand, the actor has also signed a few other films, which include Drive opposite Jacqueline Fernandez, Chandamama Door Ke in which he will be seen as an astronaut as well as Romeo Akbar Walter in which he is said to play the character of a RAW agent.
Source: World Bolllywood